IMCEC 2018 Keynote Speakers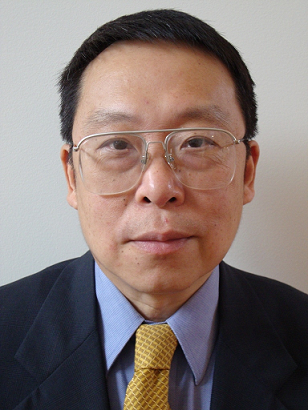 Prof. Li Da Xu, Academician, European Academy of Sciences; Academician, Russian Academy of Engineering; IEEE Fellow, USA
Li Da Xu is an academician of European Academy of Sciences, academician of the Russian Academy of Engineering (formerly USSR Academy of Engineering), IEEE Fellow, Founding Chair of IFIP TC8 WG8.9, Founding Chair of the IEEE SMC Society Technical Committee on Enterprise Information Systems, and Founding Editor-in-Chief of the engineering journals entitled Journal of Industrial Information Integration (Elsevier), Journal of Industrial Integration and Management (World Scientific), Enterprise Information Systems (Taylor & Francis) and Founding Co-Editor-in-Chief of Frontiers of Engineering Management (official journal of the Chinese Academy of Engineering). He is an endowed Changjiang Chair Professor by the Ministry of Education of China. His affiliations include the Institute of Computing Technology, the Chinese Academy of Sciences, the University of Science and Technology of China, Shanghai Jiao Tong University, the China State Council Development Research Center, and Old Dominion University, USA. He participated in early research and educational academic activities in the subject of systems science and engineering. Professor Xu collaborated and worked extensively with pioneering scholars such as West Churchman, John Warfield, and Qian Xuesen. Furthermore, he spearheaded early research and educational academic activities in the subject of information systems and enterprise systems, which started in early 1980s. He is the author of the recent book entitled Enterprise Integration and Information Architecture and the co-author of the book entitled Systems Science Methodological Approaches published by Taylor & Francis Group. His work has been cited by Qian Xuesen and other well-known scholars.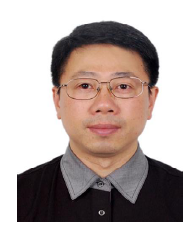 Prof. Yale Yu,Principal Industry Consultant & Enterprise Architect,Infosys Australia and New Zealand
Yale has over 31 years' intensive IT engineering and service delivery experiences crossing multiple industries such as Telecommunication, Entertainment, Oil/energy, Finance, Supply chain and public sectors (education and government); and worked for big international companies, such as HP, EDS, Infosys, Ericsson, Fujitsu, to provide IT services to their clients such as Telstra, Telecom NZ, Toll Global, Optus, China Mobile, Tabcorp, Melco Crown, China Oil & Gas Oilfields, Rabo Bank, NAB, Singapore Development Bank, China governments and University of Sydney and etc. Yale has played some key roles in his professional career, such as CTO & Chief enterprise architect, Enterprise architecture consulting executive & principal industry consultant at HP APJ ES, EAI portfolio lead architect & principal enterprise architect at Infosys Australia, EAI domain manager & lead solution architect at Ericsson Australia, senior eCommerce consultant at Soprano Design, senior lecturer & chief researcher; lab director, project manager in Xi'an Shiyou (Oil & Gas) University and general manager at Xian XieKe HiTech Ltd.
Yale has strong credentials in academic of IT areas with publishing over 31 journal and conferences publications and 2 books related to software and architecture development with over 12 years professional teaching career in university with research interests on theories and frameworks of Enterprise IT and IT transformation strategy design & implementation, EA/SOA/Cloud computing methodologies & solutions, and IT management and innovation. Yale is now still holding the title of honorary and guest professor of Xian Shiyou University since 2004, Hunan University and WenZhou University since 2011, and guest professor and mentor of Xi'an Peihua University in 2015, and gave speeches in Peking University, Hunan University, Xian University and Wenzhou University on subjects as enterprise IT strategy and cloud computing & IT service management in cloud. Yale also gave lectures on the core subject Enterprise Architecture of Master degree in enterprise architecture in University of RMIT as a guest lecturer during 2009 - 2010.
Yale was also invited as a guest/plenary speaker by internationally authoritative forums/conferences, such as TMF World Management Conference and IEEE International Conference of Enterprise Systems (awarded as distinguished plenary speaker by IEEE) on topics of enterprise transformation strategy, enterprise architecture development and IT strategic planning & execution. Yale also have strong research interests on the Chinese ancient philosophy (specially the Dao De Jing or Lao-Tzu) and Western philosophy, Chinese and Western Culture, and Chinese and western strategy theories, Chinese Characters and Calligraph.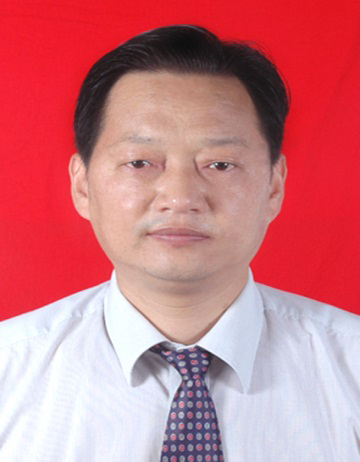 Prof.Guojian Cheng,Xi'an Peihua University,China
Dr. Guojian Cheng is the Dean of SISIE (School of Intelligent Science & Information Engineering) of Xi'an Peihua University, also as a Professor at the School of Computer Science, Xi'an Shiyou (Petroleum) University. He received Dr. rer. nat. from University of Tuebingen, Germany, in 2002. His current research topic focuses on the projects of Proxy Modeling with Core Vector Machine for Reservoir History Matching and Hybrid Soft Computing for Petroleum Reservoir Modeling & Simulation, both supported by National Natural Scientific Foundation of China. His other research interesting is mainly on machine learning and computational intelligence applications for petroleum engineering such as geo-modeling, spatial data analysis, reservoir simulation, digital oilfields and also for data mining, computer vision, pattern recognition, biometrics, business intelligence, etc.
---